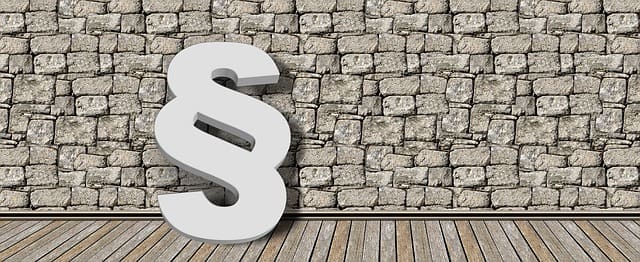 Data protection, data security
1 Overview
The following notes provide a simple overview of what happens to your personal data when you visit the roTeg AG website. Personal data are all data with which you can be personally identified. You will find detailed information on the subject of data protection in our data protection declaration listed under this text.
What rights do you have regarding your data?
You have the right to receive information about the origin, recipient and purpose of your stored personal data free of charge at any time. You also have the right to request the data to be corrected, blocked or deleted. You can contact us at any time at the address given in the imprint if you have any further questions on the subject of data protection. You also have the right to appeal to the competent supervisory authority.
Third-party analysis and tools
When you visit our website, your surfing behavior can be statistically evaluated. This is done primarily with cookies and so-called analysis programs. The analysis of your surfing behavior is usually anonymous; the surfing behavior cannot be traced back to you. You can avoid this analysis by not using certain tools. You will find detailed information on this in the following data protection declaration. You can object to this analysis. We will inform you about the possibilities of objections in this Privacy Policy.
2 General Information and Mandatory Information
2.1 Data protection
The roTeg AG takes the protection of your personal data very seriously. We treat your personal data confidentially and in accordance with the statutory data protection regulations and this data protection declaration. When you use this website, various personal data is collected. Personal data are data with which you can be personally identified. This data protection declaration explains which data we collect and for what we use it. It also explains how and for what purpose this is done. We would like to point out that data transmission over the Internet (e.g. communication by e-mail) can have security gaps. A complete protection of data against access by third parties is not possible.
2.2 Note on the responsible body
The responsible body for data processing on this website is:
Sandor Kopacsy
Brennaborstraße 54
44149 Dortmund, Germany
Phone: 0049 231 725 795 51
E-mail: sandor.kopacsy@roteg.de
Responsible body is the natural or legal person who alone or together with others decides on the purposes and means of processing personal data (e.g. names, e-mail addresses, etc.).
2.3 Revocation of your consent to data processing
Many data processing processes are only possible with your express consent. You can revoke your consent at any time. All you need to do is send us an informal e-mail. The legality of the data processing up to the revocation remains unaffected by the revocation.
2.4 Right of appeal to the competent supervisory authority
In the event of breaches of data protection law, the person concerned has a right to appeal to the competent supervisory authority. The responsible supervisory authority for data protection issues is the data protection officer of the federal state in which our company is based. A list of data protection officers and their contact details can be found on the following link: https://www.bfdi.bund.de/DE/Infothek/Anschriften_Links/addresses_links-node.html
2.5 Right of Data Transferability
You have the right to have data which we process automatically on the basis of your consent or in fulfilment of a contract handed over to you or to a third party in a common, machine-readable format. If you request the direct transfer of the data to another person responsible, this will only take place if it is technically feasible.
2.6 SSL or TLS encryption
This site uses SSL or TLS encryption for security reasons and to protect the transmission of confidential content, such as orders or requests that you send to us as the site operator. You can recognize an encrypted connection by the fact that the address line of the browser changes from "http://" to "https://" and by the lock symbol in your browser line. If SSL or TLS encryption is activated, the data you transmit to us cannot be read by third parties.
2.7 Information, blocking, deletion
You have the right of free information about your stored personal data, their origin and recipients and the purpose of data processing and, if necessary, a right to have your data corrected, blocked or deleted at any time within the scope of the applicable legal provisions.
3 Server log files
The provider of this website, goneo internet GmbH, automatically collects and stores information in so-called server log files, which your browser automatically transmits to it when our website is accessed. These are:
IP address
Timestamp (date and time of the query)
Type of query
Client information (client type, client version)
User's operating system (device, OS version of the device)
These data are not combined with other data sources.
3.1 Server log file storage time
These log files go back a maximum of 90 days.
3.2 Legal basis
The legal basis for data processing is Art. 6 para. 1 lit. B DSGVO, which permits the processing of data for the fulfilment of a contract or pre-contractual measures.
4 Google Analytics
This website uses functions of the web analysis service Google Analytics. The provider is Google Inc, 1600 Amphitheatre Parkway, Mountain View, CA 94043, USA. Google Analytics uses so-called "cookies". These are text files that are stored on your computer and enable an analysis of your use of the website.
The information generated by the cookie about your use of this website is usually transferred to a Google server in the USA and stored there.
4.1 IP Anonymization
We have activated the IP anonymization function on this website. This will cause your IP address to be cut by Google within Member States of the European Union or in other countries party to the Agreement on the European Economic Area before being transmitted to the USA. Only in exceptional cases will the full IP address be transmitted to a Google server in the USA and shortened there. On behalf of the operator of this website, Google will use this information to evaluate your use of the website, to compile reports on website activity and to provide other services relating to website and Internet use to the website operator. The IP address transmitted by your browser in the context of Google Analytics is not merged with other Google data.
4.2 Browser Plugin
You may refuse the use of cookies by selecting the appropriate settings on your browser, however please note that if you do this you may not be able to use the full functionality of this website. You can also prevent Google from collecting the data generated by the cookie and relating to your use of the website (including your IP address) and from processing this data by downloading and installing the browser plug-in available under the following link: https://tools.google.com/dlpage/gaoptout?hl=en.
4.3 Objection to data collection
More information on how Google Analytics handles user data can be found in Google's privacy policy: https://support.google.com/analytics/answer/6004245?hl=en.
4.4 Legal basis
Google Analytics cookies are stored on the basis of Art. 6 Par. 1 lit. f DSGVO. The website operator has a legitimate interest in analyzing user behavior in order to optimize both his website and his advertising.
5 Webshop
We would like to point out that for the purpose of simplifying the purchasing process and for subsequent contract processing the webshop operator stores the IP data of the connection owner within the framework of cookies, as well as the name and address of the buyer.
In addition, the following data is also stored with us for the purpose of contract processing: telephone number, e-mail address. The data provided by you is necessary for the fulfilment of the contract or for the implementation of pre-contractual measures. Without these data we cannot conclude the contract with you. Data will not be transmitted to third parties, with the exception of the transmission of the address to the transport company/dispatch company commissioned by us for the delivery of the goods and to our tax consultant for the fulfilment of our tax obligations.
After the shopping process is aborted, the data stored by us will be deleted. In the event of a contract being concluded, all data from the contractual relationship will be stored until the expiry of the tax retention period (7 years).
6 Contact Form
If you contact us by form on the website or by e-mail, the data you provide will be stored for the purpose of processing your inquiry and in the event of follow-up questions. We will not pass on this data without your consent.
7 Use of Script Libraries (Google Web Fonts)
In order to present our contents correctly and graphically appealing across all browsers, we use script libraries and font libraries such as Google Web Fonts (https://www.google.com/webfonts/) on this website. Google Web Fonts are transferred to your browser's cache to avoid multiple loading. If your browser does not support Google Web Fonts or does not allow access, content will be displayed in a default font.
Calling script libraries or font libraries automatically triggers a connection to the library operator. It is possible that operators of corresponding libraries collect data. The privacy policy of the library operator Google can be found here: https://www.google.com/policies/privacy/
8 Use of Google Maps
This website uses Google Maps API to display geographical information visually. When using Google Maps, Google also collects, processes and uses data about the use of map functions by visitors. You can find more information about Google's data processing in the Google Privacy Policy. There you can also change your personal data protection settings in the Data Protection Center.
9 Embedded YouTube videos
On some of our subpages we embed YouTube videos. YouTube, LLC, 901 Cherry Ave., San Bruno, CA 94066, USA is the operator of the corresponding plug-ins. When you visit a page with the YouTube plugin, a connection to YouTube servers is established. YouTube will be informed which pages you visit. If you are logged into your YouTube account, YouTube can assign your surfing behavior to you personally. You can prevent this by logging out of your YouTube account beforehand.
If a YouTube video is started, the provider uses cookies that collect information about user behavior. If you have deactivated the storage of cookies for the Google Ad program, you will not have to reckon with such cookies when viewing YouTube videos. YouTube also stores non-personal usage information in other cookies. If you want to prevent this, you must block the saving of cookies in your browser.
Further information on data protection at "YouTube" can be found in the provider's data protection declaration at: https://www.google.de/intl/de/policies/privacy/
10 Google AdWords
Our website uses Google Conversion Tracking. If you have reached our website via an ad placed by Google, Google AdWords sets a cookie on your computer. The conversion tracking cookie is set when a user clicks on an ad served by Google. These cookies expire after 30 days and are not used for personal identification. If the user visits certain pages of our website and the cookie has not yet expired, we and Google can see that the user has clicked on the ad and has been redirected to this page. Each Google AdWords customer receives a different cookie. Cookies cannot therefore be traced through the websites of AdWords customers. The information collected using the conversion cookie is used to generate conversion statistics for AdWords customers who have opted for conversion tracking. Customers see the total number of users who clicked on their ad and were redirected to a page with a conversion tracking tag. However, one will not receive any information that personally identifies users.
If you do not wish to participate in tracking, you can refuse the setting of a cookie required for this – for example via browser settings that generally deactivate the automatic setting of cookies or set your browser so that cookies are blocked by the "googleleadservices.com" domain.
Please note that you may not delete the opt-out cookies as long as you do not wish measurement data to be recorded. If you have deleted all your cookies in your browser, you must set the respective opt-out cookie again.