Functionality of the robot system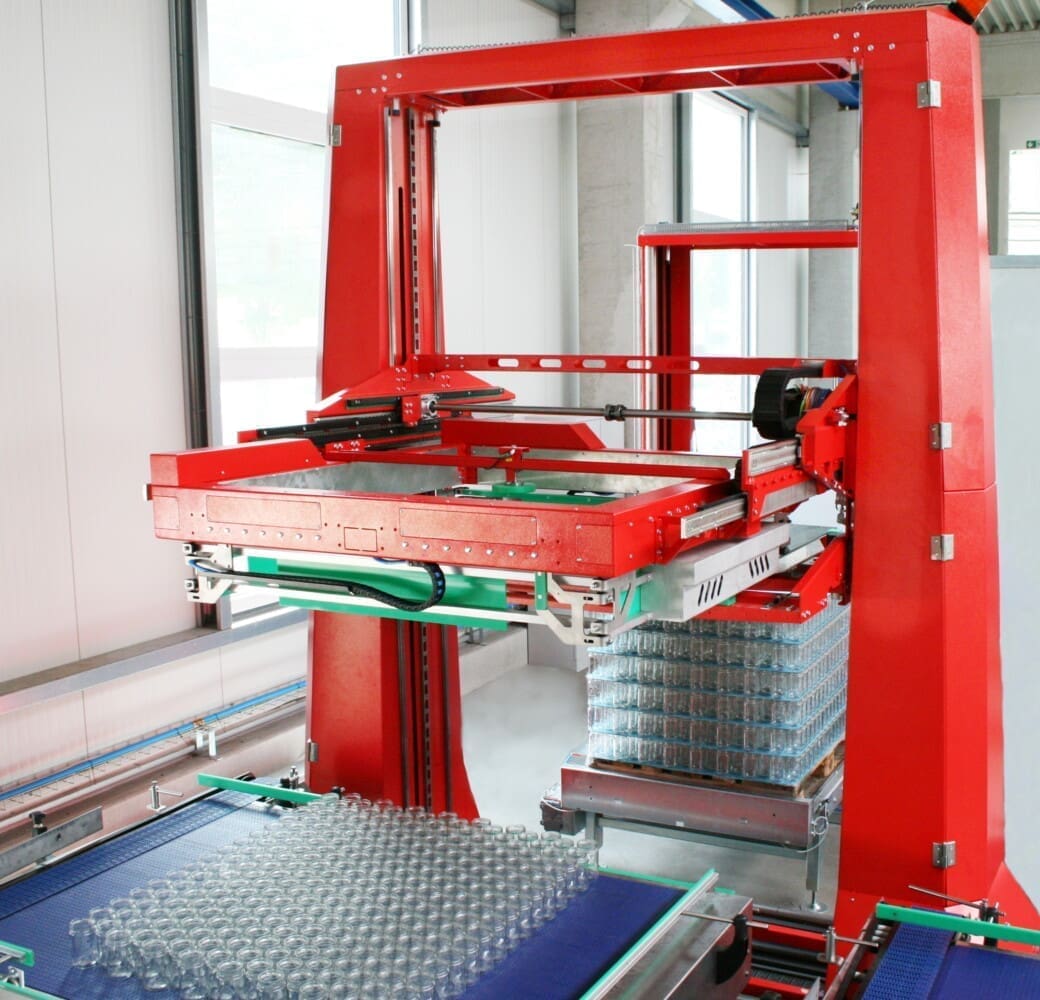 High performance due to the 3 axis robot system
The three axis of motion enable a high performance and an efficient design of the robot system. The central pick up table picks up a whole layer of glass from the pallet. The table pushes the layer on the discharge table in one operation which seperates the glasses and transfers them to the production line.
Since the roTeg depalletizing robot DERO II works with clamping jaws, numerous package sizes can be processed without mechanical devices.
In each depalletizing cycle the interlayers are also picked up by the glass layer and collected in a magazine.
Handling of further production lines
The movability of the robot construction on the x axis enables the handling of different production lines. While one discharge table is still filled with glasses and being emtied line by line the DERO II already takes the next layer and serves the second discharge table. If there are several lines another type of glass can be depalletized alternately because no format adjustment on the gripper is necessary.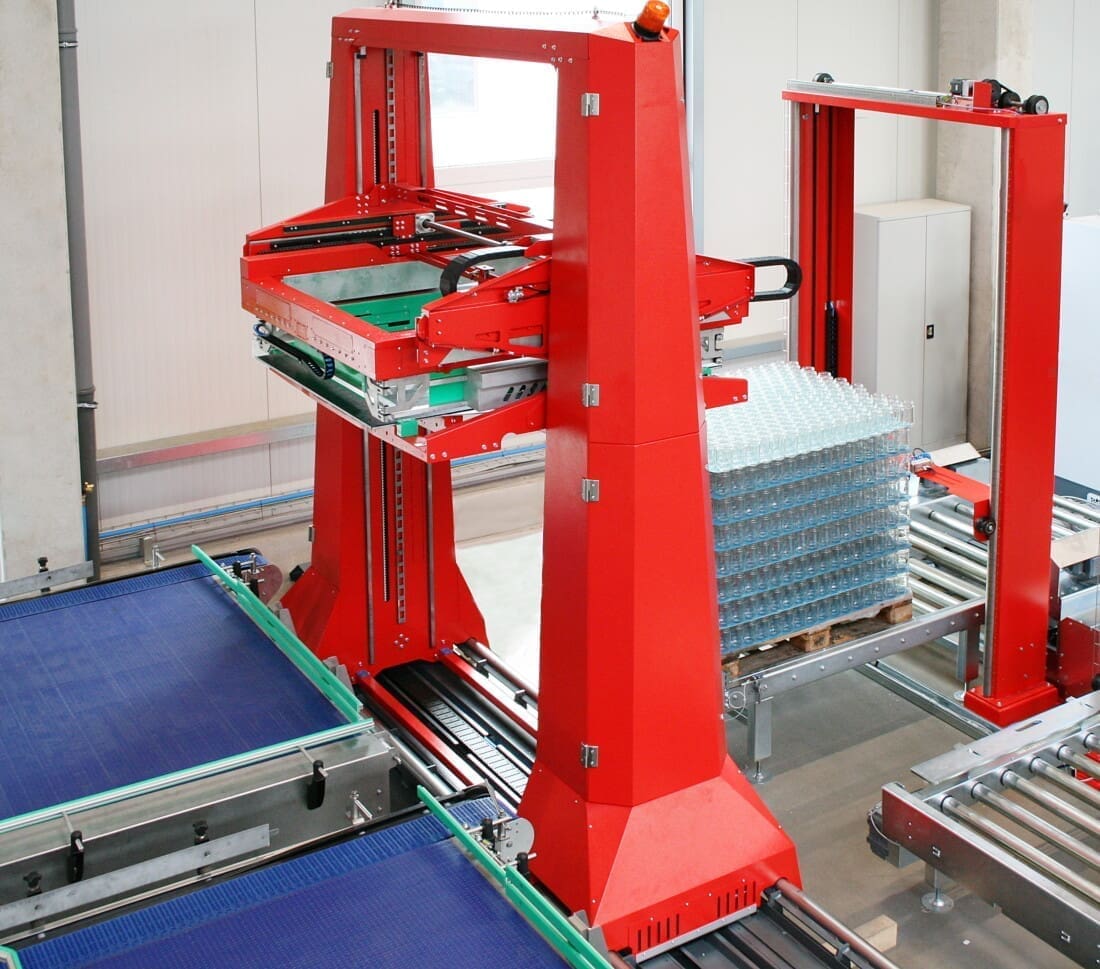 How to twist and turn it: Flexible handling of glass layers

One cycle includes the following steps:
Pick up of the glass pallet
Delivery to the discharge table
Remove the interlayer
For variable package diameters:
The roTeg depalletizing robot II can even depalletize different package diameters without any problems due to the centering frame of the gripping system which encloses the entire layer. The material ist handled very gently because the fixation works without external pressure.
Low maintenance and robust construction:
When developing the system the use of low maintenance components were one of the major important points. This is why the three axis are driven by maintenance free servomotors. The stable and simple kinematic ensures minimal maintenance costs.
More information wanted?
Our specialists from the sales team are happy to give you further information about the new DERO II and answer your questions when planning the robot system in your project. We would be happy to help you to create a layout and make you an offer.